Your customers are already expecting a world where service is personalized, transparent and seamless across all platforms. Those expectations are now higher than ever, and you need to offer an end-to end service that ends as well as it begins.

In New York City on May 6-8, we're bringing together the most influential leaders in retail to discuss how and why they are transforming their supply chains to meet customer demands, whilst successfully managing their costs in line with their business growth plans. Packed full of new features, interactive formats and business critical sessions D3 2019 is not to be missed if you are serious about driving your supply chain to give your business that competitive edge.



Walk Away with Practical Strategies for Transformation Across Your Retail Supply Chain, Including:


Last mile: Deliver a personalized approach through last mile innovation whilst managing costs


Network design: Create nimble omnichannel networks that scale and adapt to handle changes as they arise


The sharing economy: Tap into existing resources to reduce waste, optimize costs, increase sustainability and overcome capacity crunch


Inventory visibility and optimization: Achieve accurate inventory planning, positioning, replenishment and omnichannel order management


Warehouse and logistics: Upgrade your strategies and technology investments for more effective ROI and performance


Collaboration and partnerships: Marrying business goals with operational goals

60+ supply chain executives from retail, CPG and technology innovators will take centre stage:
70% of our 2019 speaker faculty are completely new to D3! When will you next get the very best in retail, in one room, sharing their views on meeting customer demands, supply chain visions and room for improvement?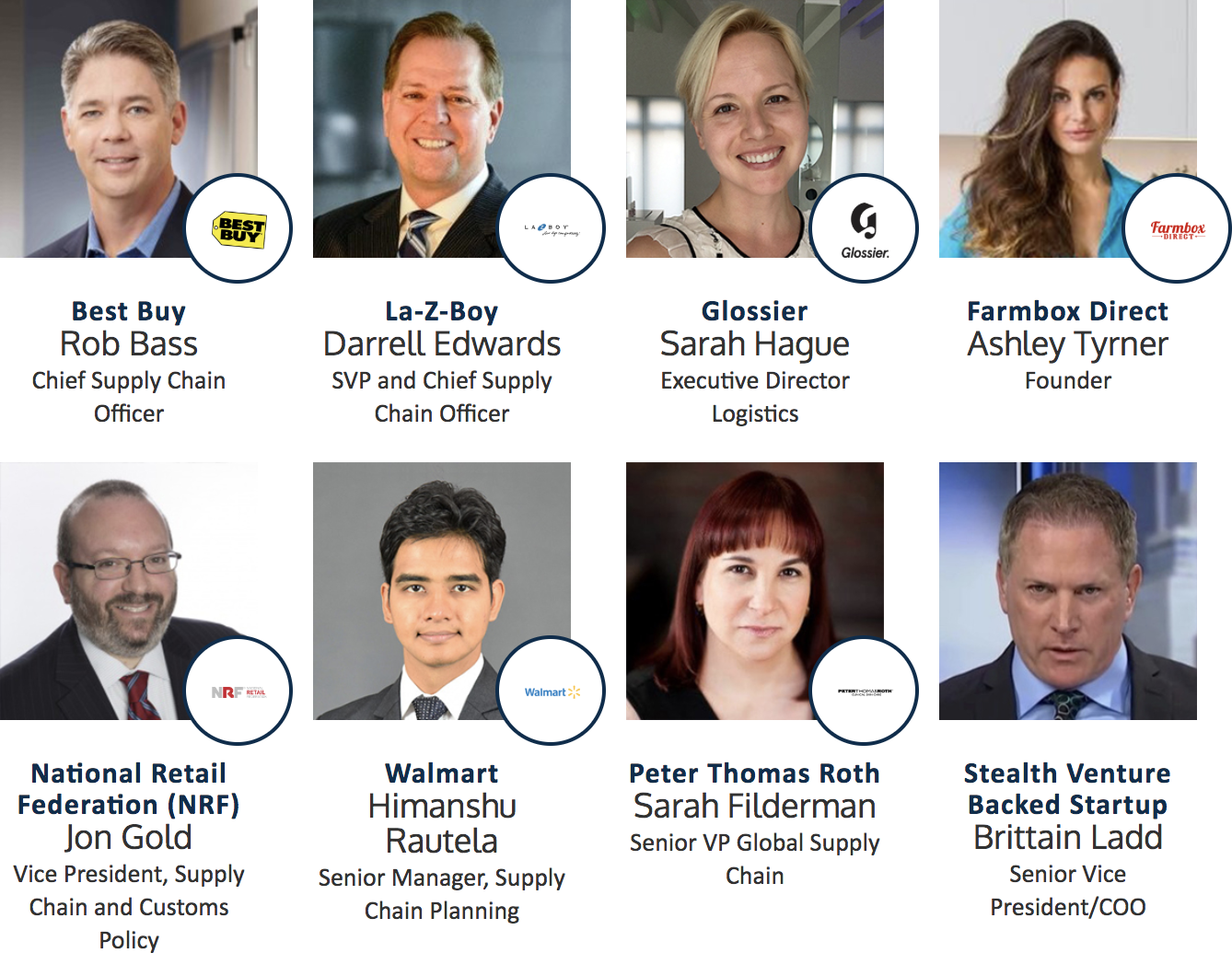 Why Attend?
Hear from the top supply chain innovators in global retail that are changing the landscape of retail delivery, including Estee Lauder, Lowes Food, Best Buy, Farmbox Direct


Topics to guide your road-map for an omni-capable supply chain strategy:

Inventory Optimization and Demand Planning
Trends and Developments
The Shared Economy Boom
Last Mile Disruption
Reverse Logistics Optimization
Innovation in Logistics
New Business, New World
Network Re-design Optimization
Collaboration & Partnership
++ New Pre-conf kick off – Join the Amazon Effect Q&A exclusive. Watch the Innovation Start-Up Showcase. Learn from 3 Industry Keynotes. Network.



10 hours of networking to give you ample time to connect with the movers and shakers of the industry who are crucial to your personal and company aims this year
Close-knit and focussed event for 400 executives to make sure that there are practical learning and networking opportunities including breakout discussions
Receive the full agenda and speaker line-up by inputting details on the right >>>
I would love to hear from you so do get back to me if you'd like to get involved or have any feedback
Have a great day
Emma
UNLEASH THE OPPORTUNITY OF

RETAIL SUPPLY CHAIN
eft is part of Eyefortransport Ltd. Registered in England and Wales no. 09823962. Registered address 7-9 Fashion Street, London, E1 6PX, UK
Gain immediate access to your exciting D3 Retail Supply Chain Summit by filling in your details below:
The full agenda and speaker line up
Networking opportunities
Registration details and your launch discount code