eft is part of Eyefortransport Ltd. Registered in England and Wales no. 09823962. Registered address 7-9 Fashion Street, London, E1 6PX, UK | Terms and conditions
Join HPE, De'Longhi, and Logitech at the only meeting place for the most advanced hi-tech and electronics supply chain executives
This year's hi-tech supply chain summit (24th-25th April) takes place in Venlo, the European hub for the most advanced manufacturers, retailers and brands in the hi-tech and electronics community.
Access the full agenda and line up here >>>
Split into four key pillars for supply chain success, join us in the heart of the hi-tech community to question:
Innovation to meet hi-tech supply chain demands - What innovations are you using to maintain your competitive edge?
Technology and human working as a winning team: How are you going to manage the implementation of new technologies and workforce to avoid major disruption and maximise productivity?
Maximising your workforce in an era of digital transformation: How are you going to address the skills gap of your workforce as you evolve technology applications throughout your supply chain?
Using real time data analytics, automation and machine learning to continuously improve and maintain ROI: What technologies are available to you to ensure you have a transparent supply chain which enables you to trouble shoot quickly to uphold your customer service?
Confirmed Speakers Include: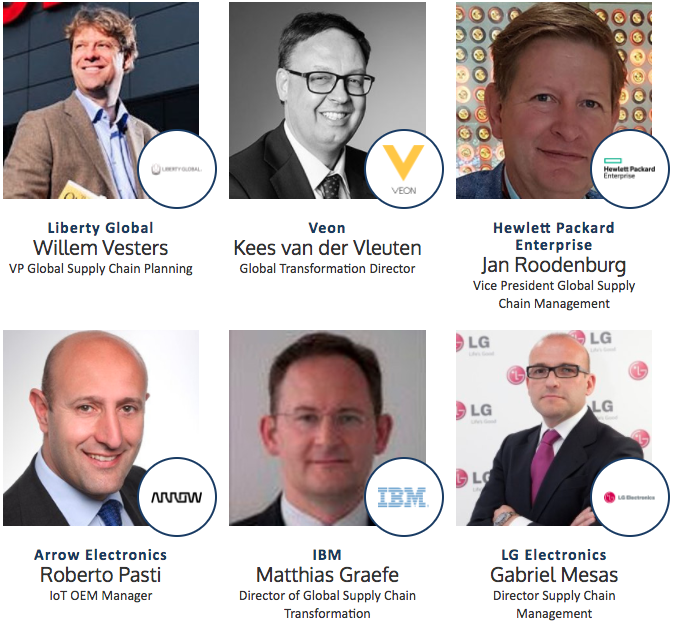 Access the full agenda and line up here >>>
If you would like to join our amazing speaker line up, please contact me asap on my details below.