Priyanka Asera
Head of Retail Supply Chain
eft
USA Toll Free: 1 800 814 3459 ext 4340
Global: +44 (0) 207 422 4340
Add me on LinkedIn





eft is part of Eyefortransport Ltd. Registered in England and Wales no. 09823962. Registered address 7-9 Fashion Street, London, E1 6PX, UK | Terms and conditions
European State of Retail Supply Chain Whitepaper – 2017 Outlook
A deeper look into how retailers are tackling end-to-end supply chain challenges
This 18-page Whitepaper provides a quantitative look at the state of retail supply chain, and the biggest challenges and opportunities rocking the industry.
We surveyed ~250 retailers and their providers with the objective to understand where the market stands and how the industry is combating omnichannel challenges within retail supply chain.
Majority of the respondents work for £500mn+ companies and are based in Europe.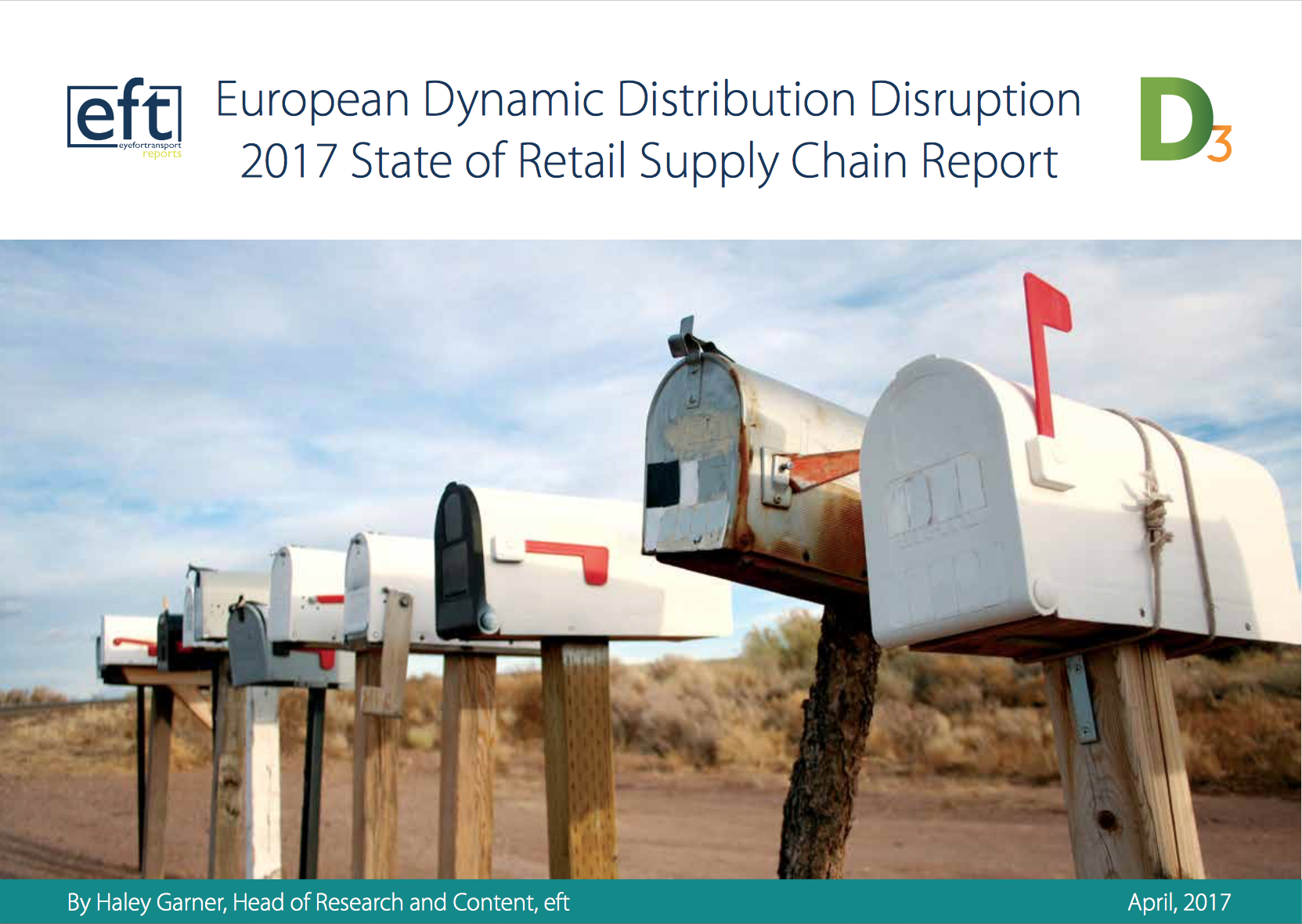 What is covered?
Retail and the consumer experience
Last-mile delivery
Technology and the consumer experience
Channel integration
Returns
Visibility
Marketing and sales coordination with the supply chain
Forecasting and investment priorities
The Brick and mortar store
Fill the form on the right to download the Whitepaper >>>
Let me know your thoughts.
Gain immediate complementary access to the State of Retail Supply Chain Whitepaper – 2017 Outlook.