150+ senior supply chain executives across retail, brands and providers meet at the D3 Retail Europe Summit to collaborate and find ways to solve some of the pertinent issues in retail. The format is very collaborative and conducive to building meaningful relationships.

Key topics include:

State of the Consumer-Driven Supply Chain

Network Redesign to Accommodate Omnichannel Growth

Inventory Optimization

Final-mile Delivery & City Logistics

Impact of BREXIT on Supply Chain Networks

Labour and Talent Management

Cross-border eCommerce

ROI from New Tech. Investments and How to Achieve Biz-Tech Alignment

Data Management



Fill out form on the right to download your conference brochure>>
Key Speakers Include: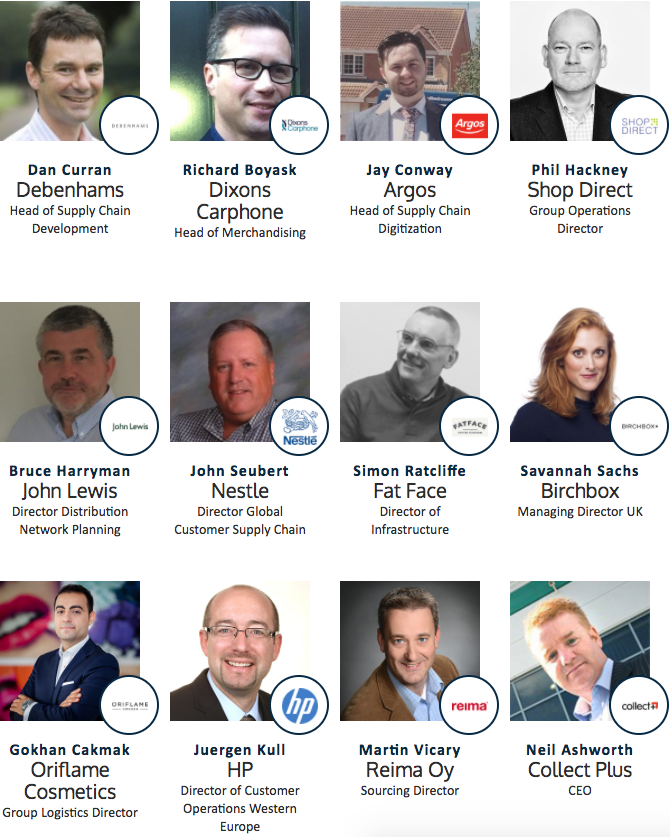 Fill out form on the right to download your conference brochure>>
4 Reasons Why D3 Europe is the Place to Be:
An inspiring agenda: As you undergo the omnichannel evolution we will cover 7 critical business themes to help direct your journey through collaborative discussion and case studies
Bringing the retail community together: From enterprise-sized behemoths to cutting-edge and fast-growing disruptors - the present and future of retail come together to collaborate and innovate
Hear from VP and C-Level speakers that are changing the game of supply chain: Gain exclusive insights and gain tangible take-aways on how they approach their planning and decision-making
Dedicated networking: D3 Retail is designed to give you the most senior networking opportunities possible. Our aim is to create a collaborative setting and a community to advance your knowledge and networking
Would you like to get involved? I'd love to hear from you. Contact me on the details below:
Priyanka Asera
Head of Retail Supply Chain
eft
USA Toll Free: 1 800 814 3459 ext 4340
Global: +44 (0) 207 422 4340
Add me on LinkedIn





eft is part of Eyefortransport Ltd. Registered in England and Wales no. 09823962. Registered address 7-9 Fashion Street, London, E1 6PX, UK
Engage with Heavyweights in Retail Supply Chain at the - Retail London Summit (April 17-18, 2018)
Fill in your details below to pre-order full speaker line-up and agenda for the D3: Dynamic Distribution Disruption Retail London Summit 2018 (April 17-18, 2018).
Your e-brochure will include:
Full Conference Agenda
Complete Speaker line-up
List of Networking Opportunities
Just fill in your details to download now: